The Team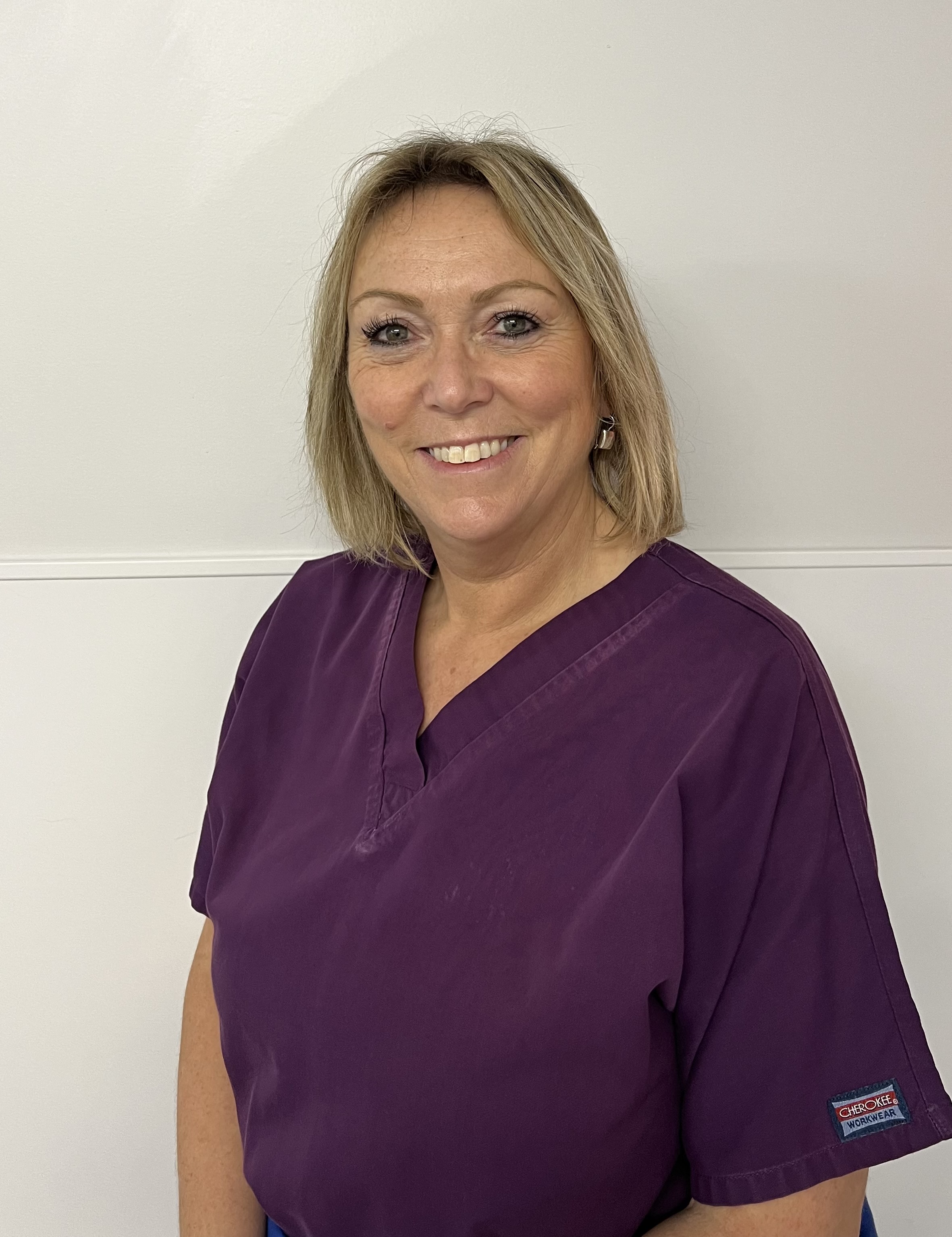 Michelle Silvester
Director, Hydrotherapist
CertSocSci (open), S.A.C Dip (Animal Care), O.A. Dip (Animal Psychology), MCHA, ABC Level 3 Diploma in Hydrotherapy for Small Animals.

Michelle qualified as a Hydrotherapist at Hawksmoor Animal Rehabilitation Centre and is ABC Nationally accredited in Hydrotherapy for small animals having completed the Introduction to hydrotherapy, Anatomy, Physiology and Clinical Conditions associated with hydrotherapy, Canine Elbow & Hip Dysplasia, Canine Cruciate & Patella Disease distance learning, Advanced Aquatic Treadmill Therapy and Water Management. She is also trained in Canine and Feline First Aid, has a Diploma with Distinction in Animal Care (SAC DIP) and Animal Psychology. A member of NARP, IRVAP and BVNA.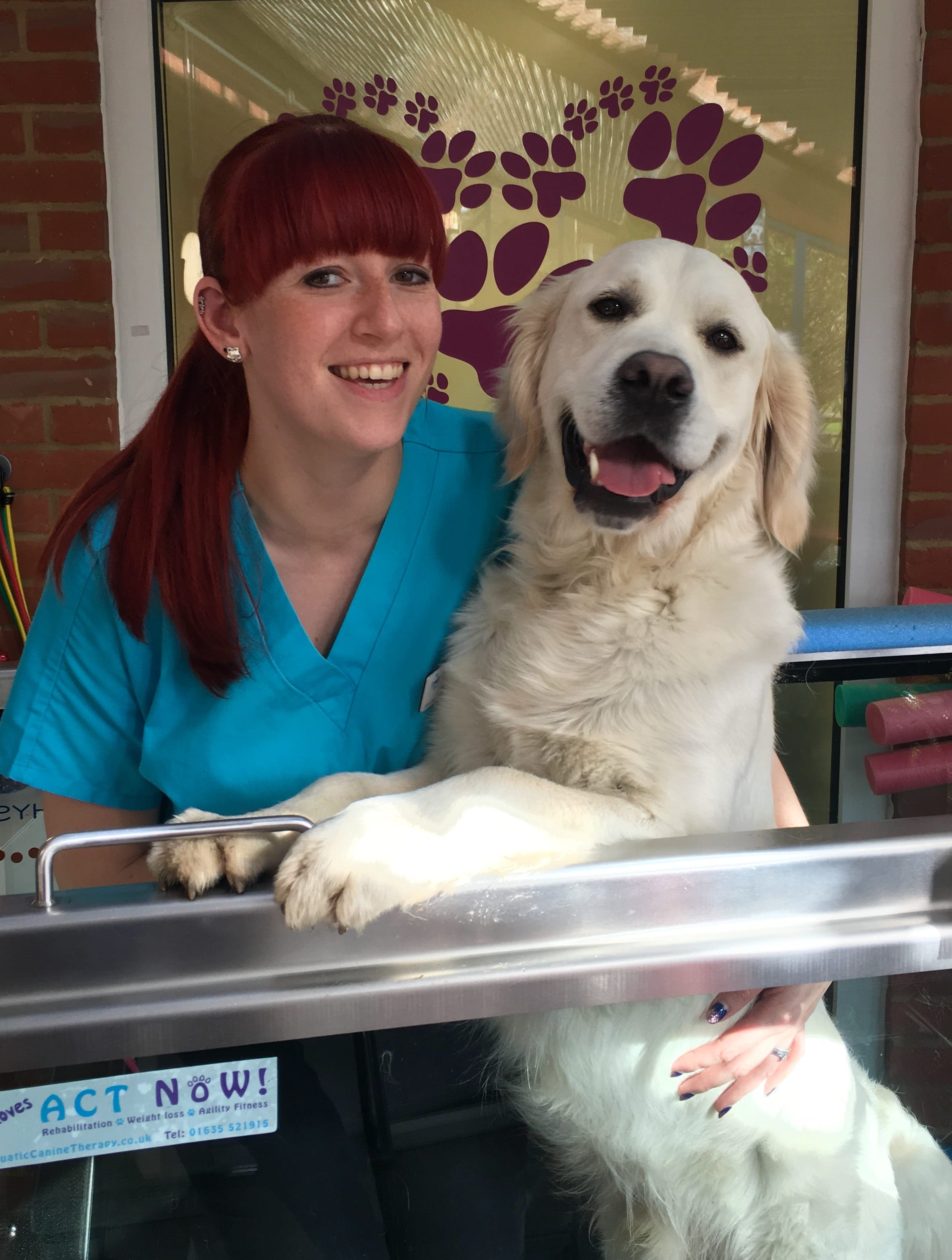 Lois Vizer
Hydrotherapist
S.A.C Dip (Business Studies)
ABC Level 3 Diploma in Hydrotherapy for Small Animals, MCHA
After completing her National Diploma in Animal Management (at Sparsholt College in Winchester) to a triple Distinction level, Lois gained experience working in Canine Hydrotherapy at a previous centre. She then went on to fully qualify at Greyfriars in April '11, gaining certificates in Canine First Aid, Pool Water Management, Canine Anatomy and Physiology, Understanding Orthopedic and Spinal conditions and Hydrotherapy theory and practice. In January '12 she qualified in Aquatic Treadmill Therapy at Hawksmoor and in May '12 Lois attended the Greyfriars Top Up To Level 3 course in which she passed and is now an ABC Nationally accredited Hydrotherapist for small animals. Lois completed her final assignments to pass her Level 3 Diploma in 2018.
Lois owns Dexter, who is an English Cream Golden Retriever and they have both passed their Pets As Therapy training and will be attending nursing homes and schools together.
Natalie Fenton
RVN and Trainee Hydrotherapist
Natalie is a registered Veterinary Nurse who qualified in 2017. She decided to have a slight change in career path whilst keeping up veterinary nursing in the background. She started training to be a Hydrotherapist at Hawksmoor College in Summer 2020 and is progressing well. She is hoping to be a qualified Hydrotherapist by Spring/Summer 2021. Currently, she sadly doesn't have any pets but fills her spare time between work and assignments with craft activities such as painting, sketching, embroidery and pyrography.
Charlie Orchard
Hydrotherapist
ABC Level 3 Certificate in Hydrotherapy for Small Animals, MCHA
Charlie has been working in the hydrotherapy industry since 2015 and went on to train at Abingdon & Witney College where she qualified as an ABC Nationally accredited Small Animal Hydrotherapist in 2016. Charlie is also certified to perform K-Laser treatments and is qualified in Canine First Aid. She attended Cirencester college in 2012 and achieved a D*D*D* L3 Extended Diploma in Animal Management. She then went on to complete a Diploma in Animal Care in 2016. When she is not at work, Charlie enjoys spending her free time going on long walks with her Jack Russell Terrier, Monty.
Simone Jackman
Hydrotherapist
ABC Level 3 Certificate in Hydrotherapy for Small Animals, MCHA
After starting an Animal Anatomy and Physiology ABC Level 3 diploma, Simone was looking into a new career. She has always had an interest in animal care and researched into hydrotherapy after her brother had treatment following a knee operation.
Simone also has diplomas in Animal Nutrition and Pet Psychology. She passed her Introduction to Small Animal Hydrotherapy to a Level 3 Certificate in 2019.
Simone owns a Miniature Schnauzer called Mabel and three cats, Doozer, Nermal and Myrtle and Greg the Gecko.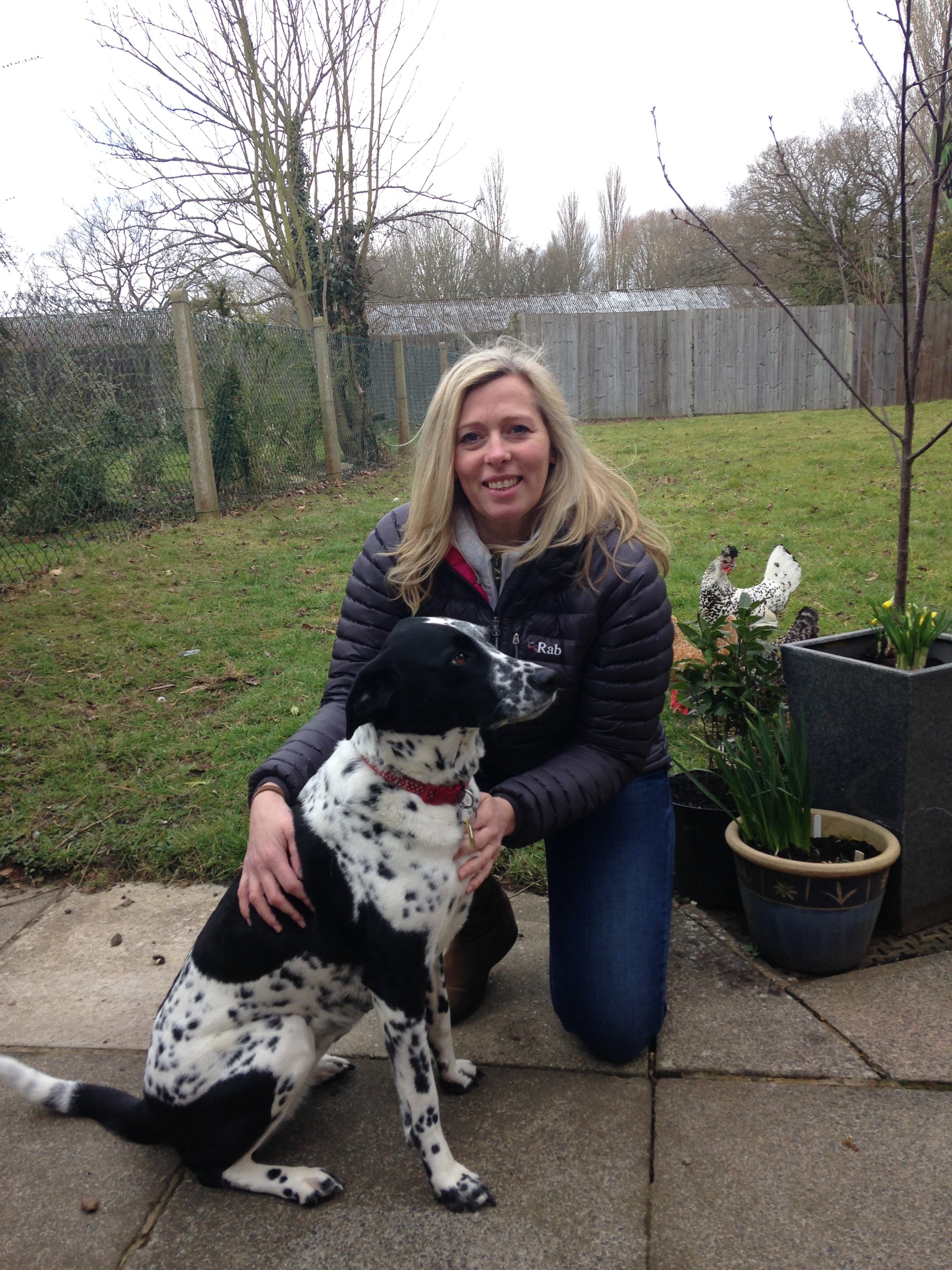 Sara Gilmour
Veterinary Physiotherapist
BSc (Hons) Physiotherapy, MCSP, ACPAT CAT A

Sara qualified from Bournemouth University as a human Chartered Physiotherapist. She continues to work for the NHS and privately, and has a special interest in intermediate care. She has completed her post graduate training in Veterinary Physiotherapy at the University Of Liverpool and Leahurst Veterinary College and became a Category A-registered member of ACPAT (Association of Chartered Physiotherapist in Animal Therapy). She has a passion for animal welfare and is the proud owner of a semi retired ex-racehorse and a young rescue horse whom her daughter has now started to compete at BSJ and affiliated this year. In her spare time she enjoys Wake boarding, cycling and having fun with her very lively Dalmatian X Collie's, Dolly and Duke.
Sara is a member of the following associations;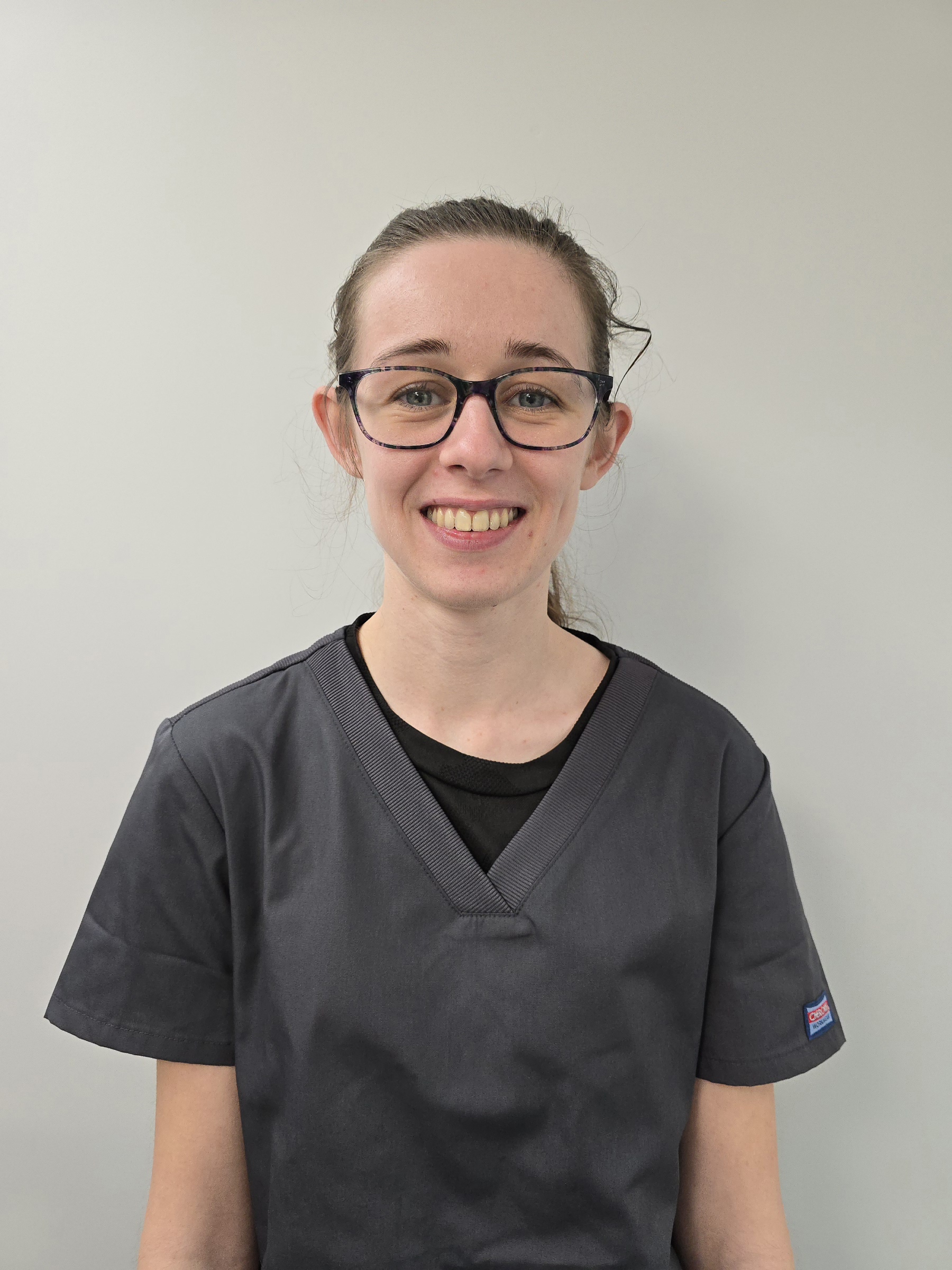 Hannah Ward BSc (Hons) BVMS MRCVS
Acupuncturist
Hannah qualified in 2005 at Glasgow University. She works in the small animal department at Donnington Grove Veterinary Surgery. We've been working closely with Hannah over the years with her not only referring patients to us, but also bringing her own dog 'Spud' for hydrotherapy. We strongly feel working within a Multi-Disciplinary team allows the best from of rehabilitation for our patients. When discussing with Hannah about acupuncture, she was kind enough to allow us to recommend our patients to see her for patient.
If you believe your dog is in need of Hydrotherapy, or your Vet has recommended treatment, first thing you need to do is call us on 01635 521915 or send us an email at info@ActNow-Newbury.co.uk